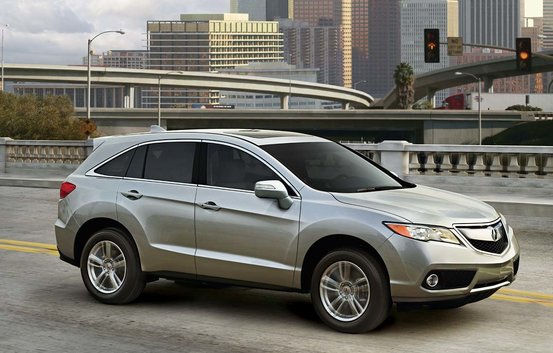 News
February 7, 2014
2014 Acura RDX - Still fun but more refined
The first generation Acura RDX left no one indifferent when it was unveiled in 2006. The first compact SUV from the Japanese manufacturer certainly had personality with its sharp handling, its powerful engine and attractive driveability. That being said, in a highly competitive niche like the one of the RDX, it is mandatory to always offer more. Performance and handling in a tight curve are just a few factors that buyers of this type of SUV consider.
With the 2014 Acura RDX, Acura still offers a luxury compact sport utility vehicle both dynamic and fun to drive, but more comfortable and more spacious than the previous model, while being more economical. In short, the 2014 RDX is a better-balanced vehicle and in a better position to appeal to a more diverse group of buyers than the first model ever was.
The previous generation of Acura RDX was powered by a four-cylinder turbocharged engine. If this type of engine generally offers interesting performances, especially in cities, it is not the engine best suited to a heavier and more refined compact luxury SUV. That is why Acura engineers have swapped the turbo for the 3.5-liter V6 that now propels the 2014 Acura RDX. Equally efficient, it offers a more linear power curve at any time.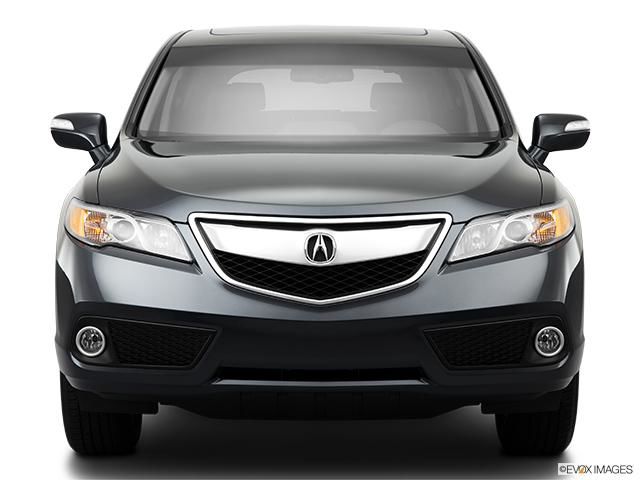 With an output of 273 horsepower and 251 lb-ft of torque, the V6 of the 2014 Acura RDX offers dynamic acceleration in town and snappy pickups on the highway. It is also less rough than the old engine and quieter in daily usage.
Consumption-wise, it is much more economical than the turbo engine. Indeed, the average advertised consumption of the 2014 Acura RDX is 10.7 L/100 km in the city and 7.3 L/100 km on the highway for an average of 9.2 liters combined. Only one transmission is offered on the 2014 Acura RDX. It is an automatic 6-speed transmission with manual mode. Pallet shifts are mounted on the steering wheel and allow the driver to control the power range more effectively.
Those who do not like winter driving will be happy to learn that the 2014 Acura RDX is only available with the standard AWD. It works effectively and very quickly to preserve the stability of the vehicle, regardless of road conditions.
Inside, the 2014 Acura RDX stands out with its spacious and versatile interior. The driver and passenger in the front seat have generous leg- and headroom while the rear seat can accommodate two adults or three teens in comfort. Meanwhile, the trunk is well designed with a low load floor for easy loading. Cargo volume is 739 liters with all seats in place and 2178 liters when the rear seat is lowered.
More refined and elegant but still dynamic, the 2014 Acura RDX offers something for everyone. Come try it today at Brossard Acura!
---